About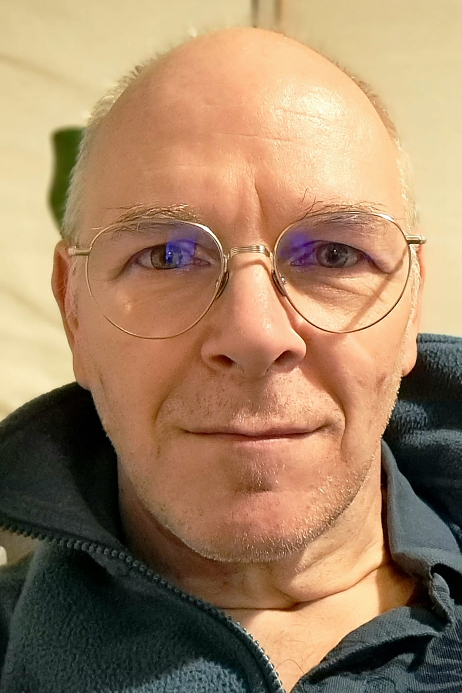 in short making music without boundaries since about 1978. jazz, soul folk, rock, classic ... as long as it is human, positive, and comes from the soul.
saxophone, clarinet, guitar, vocals, songwriting, production, arranging, engineering ... I do all that. I wrote many songs, hope I can get them out while I'm still here.
my way of music is real people play. (if you know you know.) hence:
Proudly Made By Humans
thanks and gratitude to the cosmic creative intelligence that drives this, to the many global friends that enable it, and to YOU for listening. (you are listening ... yes ... i know, i can feel you ...)
music truly IS love and healing. and boy, do we ever need that.
longer version I was born in Wales in 1964. Had a bit of an unstable childhood (but was well treated by very kind people), and somehow music, and especially older swing jazz, just spoke to me. I was lucky enough to go to a school that lent me a clarinet to try to play, and doubly lucky to have a wonderful teacher, Mr Jofre Swales, who was a complete musician and seemed to understand when I discovered and started trying to copy old 1930s and 40s swing records.
I didn't go to music school formally, just played in bands, the street, later bars and clubs around London, and took the occasional private lesson. Didn't even really want to get serious about it until late 1980's in a very difficult time when everything seemed to be falling apart in my life. Music always seemed to rescue me when I was in a mess. I'm very grateful and I can't image life without it.
It takes time, call that economics and confidence. I got into song writing, studied arranging online with Berklee, and just kept playing. I'll be 60 in 2024 and all I want at this point is the freedom to create music every day, I would love to be able to run a band and pay everyone properly and just make music for those that want to hear it. I'm still figuring how to do that and tryng my best ... imshallah. I'm still learning and loving and may it ever be so.
heroes, heroines, influences (no particular order, very incomplete) Louis, Ella, Nat Cole, Beethoven, Bach, Nick Harper, Lucky Thompson, Bird, Sonny, Marvyn, Holland/Dozier/Holland, Gershiwn, Porter, Richard Rodgers, the Dubs, the Clancys, Martin Hayes, Bechet, Hodges, Duke, Mingus, Hawk, CLifford Brown, Mendelssohn, Tchaikowsky, Paul Weller, Bacharach, Gamble and Huff, Curtis, The Specials, Madness, Quincy (thank you Q!), Mancini, Riddle, Billy May, The Band, The Meters ... you get the idea. And it didn't stop yet ...
peace x daniel